My Story

I'm a Northern California girl. Originally from Sonoma County, I moved to San Luis Obispo when I was 18 the study Photography at Cal Poly. SLO became home, offering up everything a sun loving girl could hope for. Read More ...

My Work

I specialize in capturing beautiful moments between everyday people. From gorgeously styled weddings to personality driven portraits, I try to illustrate your love, life and laughter in a way that makes your heart sing and others smile with you. Let's work together

My Info

Phone: (805) 295-8695 Email: becky@clairimages.com From: Sebastopol,CA Lives In: Arroyo Grande, CA Status: Married with one beautiful daughter Travels: Most anywhere Education: BFA in Photography from Cal Poly, SLO Current Music: Mandolin Orange
Love Letters
Rebekah said... 
I'm so happy we had Becky as our wedding photographer! She is an amazing photographer and was really helpful throughout the wedding planning process. Becky is also incredibly kind and thoughtful and fit in seamlessly on our wedding day. She put my husband and me - as well as our family and wedding party - at ease and brought out the best in us. Our photos from the day are stunning, and we love the beautiful wedding album that we ordered from her. I HIGHLY recommend Becky for any wedding or special event!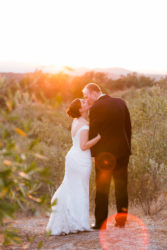 Megan said... 
Working with Becky from Clair Images was a great experience. I am so thankful she was our photographer. We had a unique situation in that my (future) father-in-law had recently passed away and we ended up with two different wedding events. In June, we had an intimate and bittersweet ceremony and then, in July, had a big BBQ with friends and family. Becky came to both and completely captured the unique feeling of both. At our intimate ceremony where we exchanged vows, Becky was able to capture those painful moments when we were remembering my husband's dad, as well as the happier moments such as our "first look" and cutting our little cake. Becky was extremely understanding that it was a bittersweet day. We never imagined that day without him, yet we continued on. She gave us space to grieve, but she was still able to take many, many beautiful photos! For our party in July, Becky did many of the traditional photos, such as me getting my makeup done, another cake cutting, our first dance, and toasts. She was incredibly flexible with our requests and she put up with my impatient husband! Her photos are amazing. She presented us with both color and black/white photos. All of both the posed and candid photos are great! I can't wait to make a scrap book with all of the photos! She is a lovely person to work with. Easy to talk to and very sweet, however still professional and clearly knows her way around with the camera. I highly HIGHLY recommend Becky. Her photos are stunning and she is a pleasure to work with.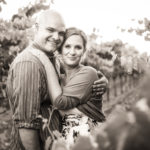 Katie said... 
Becky helped make our day fantastic! She was fun, supportive, and very professional. The photos she took are mind blowing! I never dreamed of having photos so beautiful! My husband and I married in San Francisco and I wanted to get some sunset city shots. Becky immediately had several ideas of places we could do this and allowed me to choose the location I liked best. Not only did Becky do a great job with formal photos, and typical wedding shots, but she also captured special and fun moments throughout the day. In addition, my husband, and I never felt uncomfortable and barely noticed there was a camera in our face all day. My family still talks about how she made everything so easy, and relaxed. When our first look moment wasn't going to work out as planned, Becky was very good about coming up with and organizing a different idea, that ended up being better than the original idea. Within a few days of our wedding, Becky emailed us a few teasers photos and we didn't have to wait long to see the rest of them. We loved Becky and highly recommend her!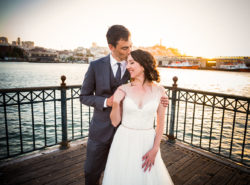 Sign up for my mini session mailing list!
Through out the year I make myself available for portrait mini sessions. These may happen seasonally, during the holidays and at random when I find a gorgeous new location to try. Add your name to the mailing list to get notifications about upcoming dates!